Bridal & Quinceañera Showcase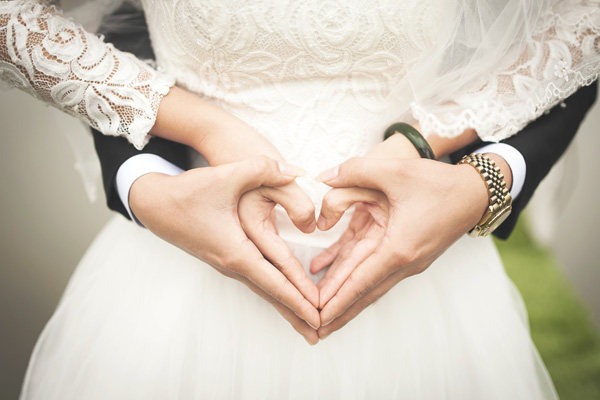 Bridal & Quinceañera Showcase March 6 – 12 – 4pm
Bridal & Quinceañera Showcase March 6 - 12 - 4pm
GALVESTON, TX -  The Galveston Railroad Museum and Galveston Bridal Group will host a Bridal and Quinceañera Showcase, Sunday, March 6, from noon to 4 pm, at the Railroad Museum 2602 Santa Fe Place.  
Planning a large event is a fun experience that can be stressful and highly emotional as groundwork is laid for a memorable day. Brides begin planning for their special day immediately following the proposal and teens begin preparations for their Quinceañera the year before. The event date is set and plans begin. Big or small, the special day requires detailed planning including the guest list, invitations, reception venue, gowns, tuxedoes, flowers, and much more. 
Bridal events have become popular as they bring together event specialists who meet one on one with the honoree to offer ideas and expertise. Appointments are  made to assure a flawless day. 
Increasing in popularity, especially in Texas, is the Quinceañera. Though it is customary in the United States to celebrate a Sweet Sixteen milestone, many Latinos embrace their culture by celebrating the fifteenth birthday known as Quinceañera. Quinceañeras traditionally are as elaborate as weddings where girls wear formal gowns and pageantry is similar to a debutante ball. The honoree exchanges slippers for high heels signifying her transition from youngster to young adult. There is a first dance where the father presents his daughter to society and the festivities begin. The celebration continues as dining and dancing is enjoyed by all. 
Wedding and Quinceañera plans overlap in numerous ways. The upcoming event at the Railroad Museum will feature Quinceañera gowns as well as bridal gowns, dance demonstrations, floral designers, limousines and coaches, reception venues, caterers, photographers, DJ's, live musicians, hair and makeup artists and more to help plan for the special day. Professional planners include 30 members of the Galveston Bridal Group and Aidaly's Quinceañera and Bridal. 
Raffle drawings will continue throughout the day and the grand prize drawing, scheduled for 4 pm, will be an overnight stay in the Galveston Railroad Museum's luxury sleep car, Bonnie Brook, complete with concierge service.  Registration is online and at the door. You must be present to win.
The Bridal & Quinceañera Showcase hours are 12 – 4 pm. Parking is complimentary. Admission is $10 per person, includes museum access,  and all registrants will receive a gift bag.  Tickets and registration at www.GalvestonRRMuseum.org. (409) 765-5700. 
 Quinceanera Gown by Aidaly's 
Meet these event specialists at the Bridal & Quinceañera Showcase, March 6, at the Galveston Railroad Museum 
Galveston Railroad Museum

Island Flowers

Aidaly's Bridal & Quinceañera

Southern Spirits

Carriage Haas

DJ Chosen

Total Wedding Experience

Cruise Planners

Cakes by Jula

Wedding Heart Ceremonies

A Finer Event

Betsy by Design

AK Styles

Tour de Tents

Lightening Sound

Ryan Jones Photography

Lush Flowers

Sea Star Base Galveston

Patty Cakes

Coastal Catering

Incredible Cakes

Riondo's Ristorante

MC DJ's

Moody Gardens

Moody Gardens Spa

DLS Dance Studio – Wedding Choreographer

Events at the Tasting Room