Hours
Museum Hours – November 10 – December 23
Monday – Wednesday: Open 10 am – 5pm
Thursday: 10 am – 3 pm
Friday: 10 am – 3 pm
Closed Saturday and Sunday
December 18 – 21
10 am – 3 pm
Closed – December 24 & 25
Hours are subject to change, due to weather and holidays.
Admission
Self-guided tour. At least 1 hour recommended for touring the museum. Last admission sold 30 minutes prior to closing.
Adults (13-64): $12
Seniors (65+): $9
Children (3-12): $6
Children 2 and under: Free
* Train Rides + $8.00
"Weather Permitting"
Contact Info:
(409) 765-5700
info@galvestonRRmuseum.org
Group Visits: Groups with at least 12 people qualify for our group admission rates for a self-guided tour. For reservation and group rate information, please call the museum at 409-765-5700 or email info@galvestonrrmuseum.org
Field Trips: Visit our Field Trips page for all the details.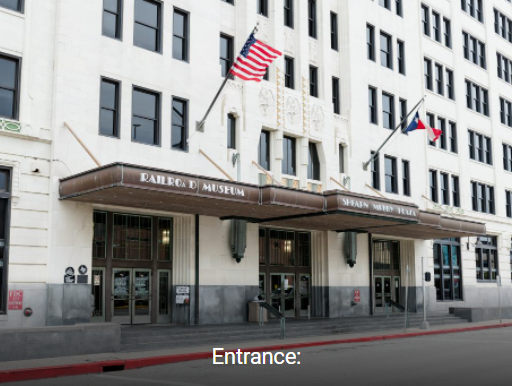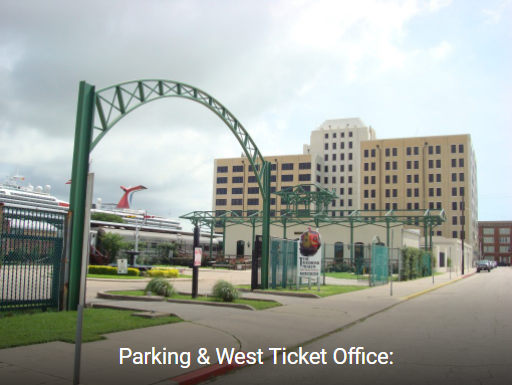 Parking
Main Entrance:
123 – 25th Street
​Parking & West Ticket Office :
2602 Santa Fe Place
Galveston, TX 77550
Directions
From Houston: Take I-45 South to Exit 1C for Harborside Drive. Turn left onto Harborside Drive. Continue for 4.5 miles and take a right onto 25th street. The main entrance is on your right at the corner of Strand & 25th Street. For the free parking and the west ticket office, take a right onto Santa Fe Place. The parking lot will be on your right.
From Seawall: Turn onto 25th Street and travel north away from the beach. Continue 1.3 miles and the entrance is on the left at the corner of 25th & Strand. For the parking lot and turn left onto Santa Fe Place. The museum parking lot will be on your right.
Guest Parking
Complimentary Parking is available with museum admission at 2602 Santa Fe Place on a first come, first served basis. Please note that on holiday weekends and special events the parking lot may be at capacity and/or parking fees may apply. Additional parking is available on the street outside the museum or on  parking lots within walking distance in downtown Galveston.
Where is the Museum located?
The Entrance is located at 25th & Strand, 123 – 25th Street, Galveston TX 77550. The museum's parking lot is located at 2602 Santa Fe Place, Galveston, TX 77550
What are the hours for the Museum?
The Museum's regular hours of operation are 10:00 am – 5:00 pm, seven days a week. The Harborside Express is on Saturdays only starting at 11:00 am. The last train ride ticket is sold at 1:30 pm
What are the admission prices?
Admission Prices are as follows:
$12 Adults (ages 13 – 64)
$9 Seniors (ages 65+)
$6 Children (Ages 3 – 13)
Free (Infants 2 & under)
Active Military & Veterans Free
Train ride tickets: $8 in addition to museum admission
Where do I park?
The Museum has a parking lot at 2602 Santa Fe Place, and parking is free with the purchase of admission, during the regular season.
Please note: Parking is on a first-come, first-serve basis. During holiday weekends, special events or other busy times in the museum, the parking lot may be full. Additional parking may be found on the street outside the museum or in paid parking lots in downtown Galveston.
What is there to see at the Museum?
The museum has 5 acres of trains and there are approximately 40 rolling stock, including locomotives, passenger cars, freight cars, and cabooses. The 1932 Depot was the headquarters of the Gulf, Colorado, and Santa Fe Railroad. The fully restored depot has a gift shop, interactive displays, and the People's Gallery statues. The Map Room, adjacent to the Depot, has rotating exhibits. Currently, the railroad china display and the model train layouts are being remodeled.
Do you host School Field Trips?
The museum regularly hosts field trips for schools, churches, homeschool groups, and senior groups. Please see our Field Trip page for more information.
ADA Accommodations?
The Galveston Railroad Museum actively works to ensure all guests will enjoy the museum.
Service Dogs?
Services animals must have a harness, leash or tether and must be task trained to assist their owner.
Meals / Entertainment?
Refreshments are provided by Eatcetera at the Railroad Museum's Cafe.