Rail Baron's Ball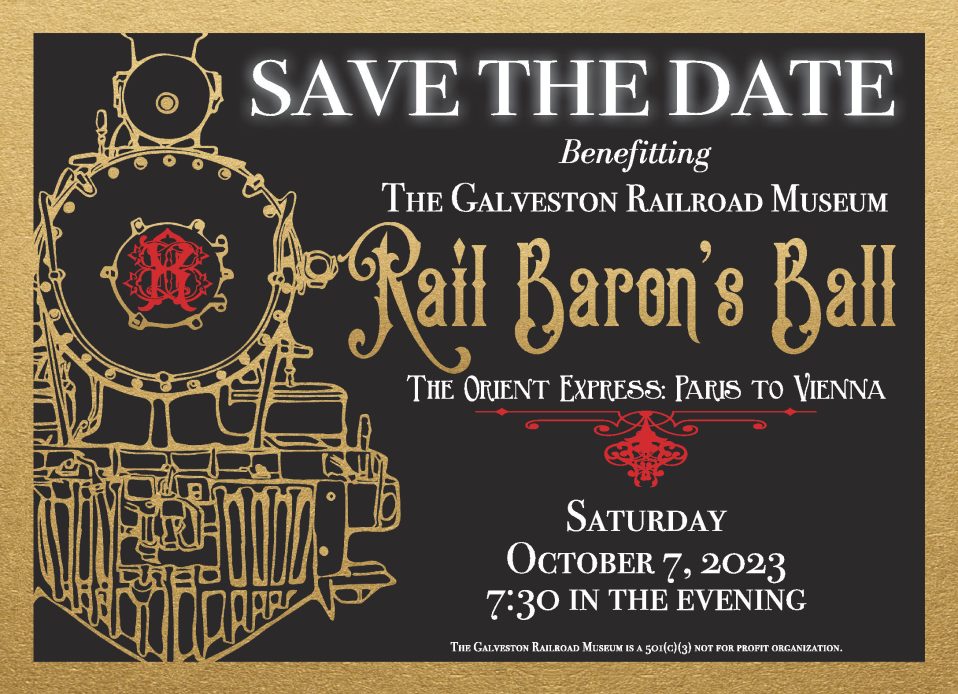 Saturday October 7, 2023 7:30PM
SAVE THE DATE
2023 Rail Baron's Ball benefitting the Galveston Railroad Museum
The Orient Express: Paris To Vienna
If you missed the 2022 Rail Baron's Ball, you missed an incredible event. The 2023 gala, "Orient Express: Paris to Vienna", promises to be even more exciting. The evening is an experience transporting guests to an age of elegance, extraordinary entertainment and fine dining.
Black tie or period dress is de rigeur for the evening. Imagine departing from Paris on a luxury train, being entertained with French jazz, cirque de soleil like performers, gourmet dinner complete with paired wine, decadent dessert and French brandy, while dancing the night away. Arrive at the Venice depot to enjoy a fine cigar and brandy, and outdoor performers while perusing the market of silent auction items. Wait! There's more! The live auction will offer the opportunity to bid on passage from Houston to New Orleans for 10 on a luxury private railcar, complete with executive chef.
Master of Ceremony and auctioneer, KPRC TV's Frank Billinglsey, returns to oversee the festivities. Seating is limited so reserve your table as soon as possible to ensure a memorable evening. Valet parking is complimentary, and all guests depart with a party favor. We look forward to hosting you.